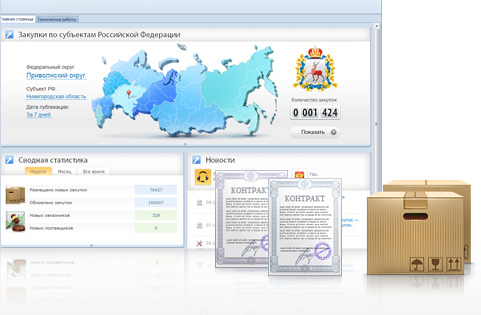 Procurement and Contracts
Archive of purchases from 2006 and current purchases, in which you can participate right now.
You can also see the state of the purchase and its form, find out how many days are left until the end and apply for participation in the competition on the selected platform.
All trades are divided into categories: government, commercial, international, planned.